Maps to Snowflakes
A collection of generative "snowflakes" which was made of actual maps. By developing a program based on html5 "Snowflake generator", maps could be transformed into snowflakes. Maps will be duplicated, rotated and layered to create a beautiful snowflake.
地図から生まれた雪の結晶:Map/Snowflakes NFTは、6枚の地図から生成した架空の雪の結晶のコレクション。下のように地図を回転させて重ねると、結晶の美しさが生まれます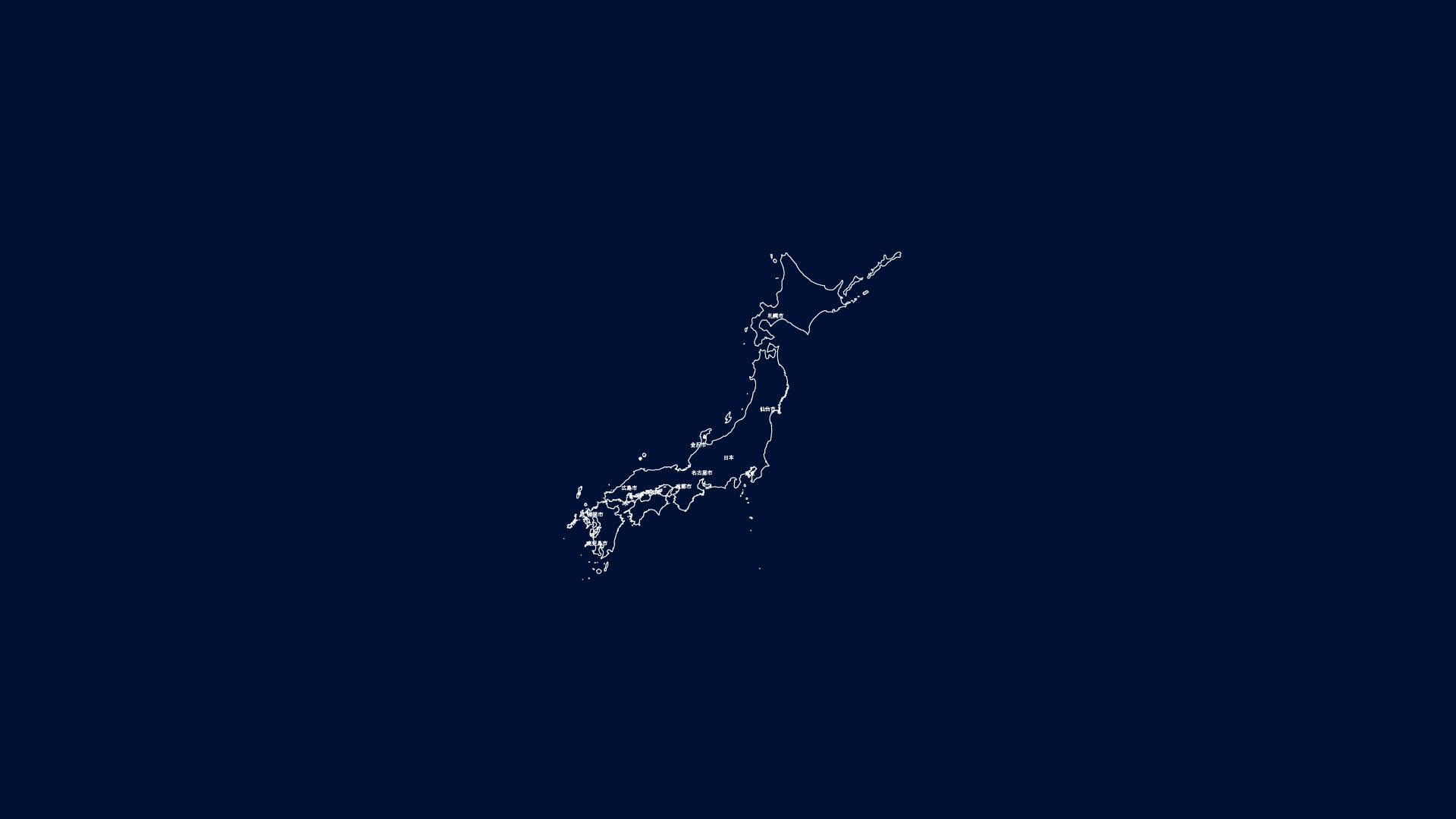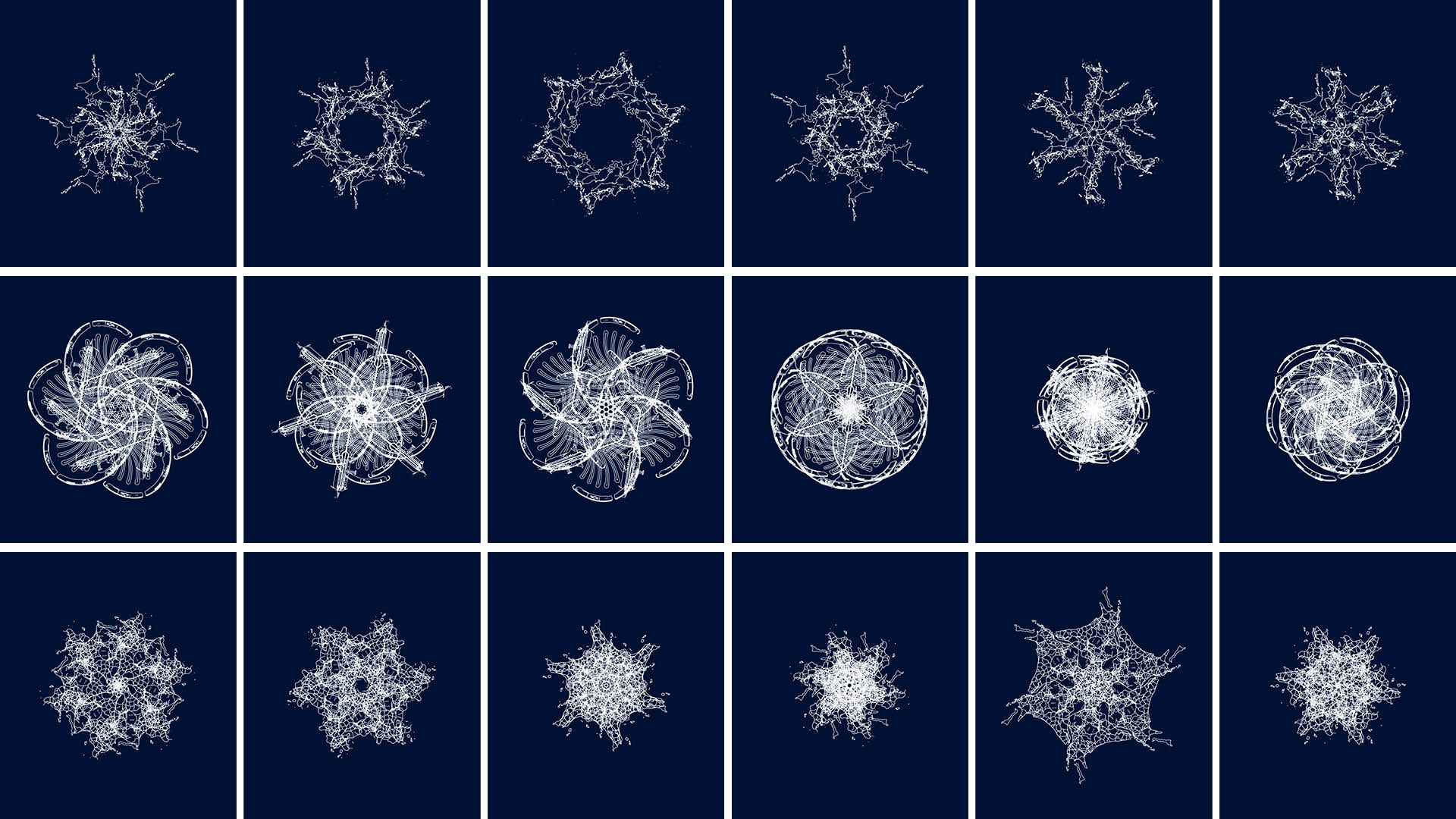 Beautiful Terrains
Uploading maps from different regions will lead to different snowflakes. Also the most unique feature of the map will show up in the snowflake designs.
地形が生み出す結晶の美:地図をアップロードすると自動で雪の結晶を生成するプログラムを開発しました。その地図の特徴が結晶のデザインに現れます。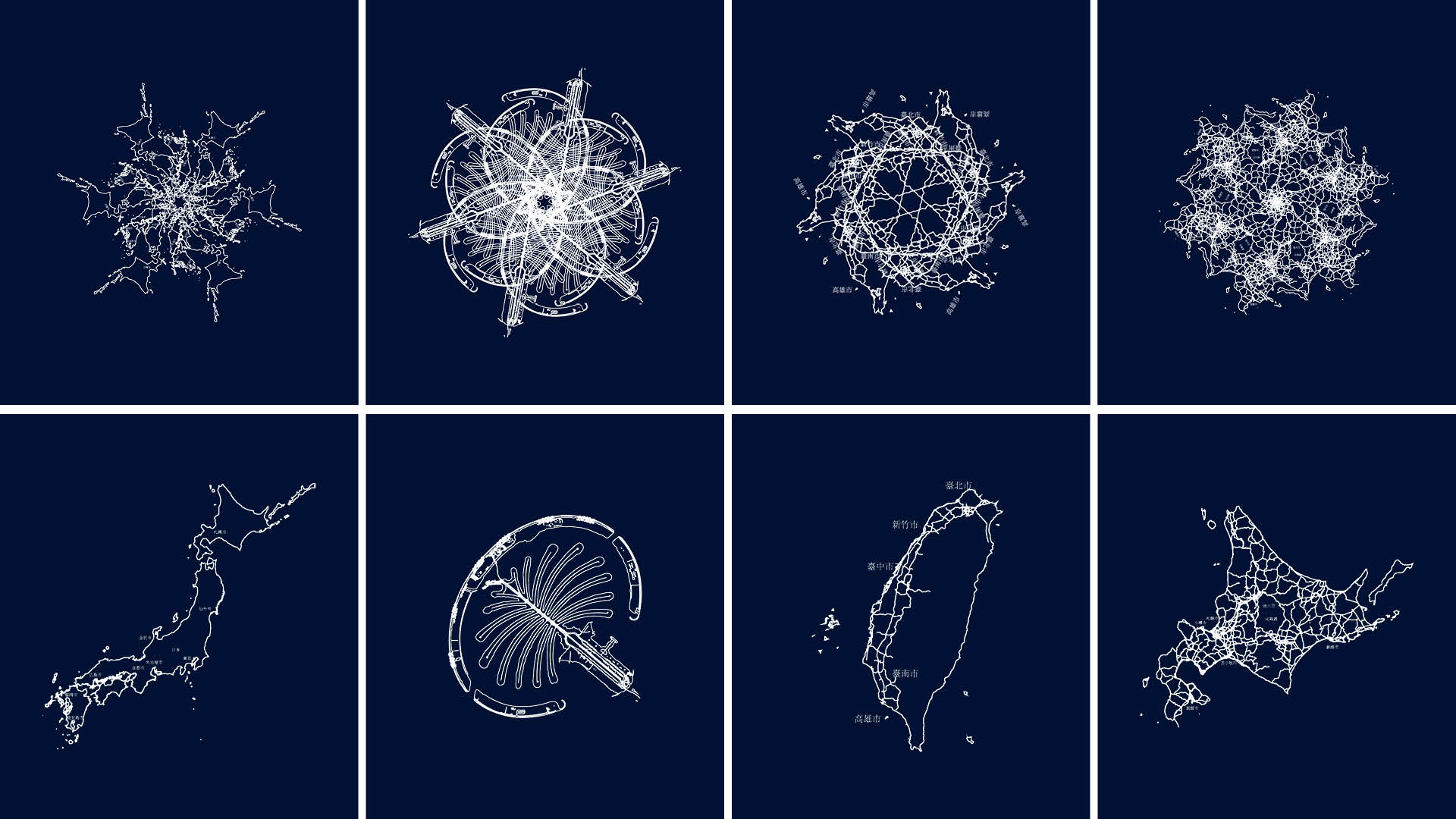 Same map, but snowflakes
All snowflakes in the following image are generated from the same "Japan" map. The center point coordinates for the rotation are generated by random numbers each time, making each snowflake so different from one another.
結晶のバリエーション:地図を回転させるときの中心点の変化でバリエーションが生まれます。回転時の中心点の座標を乱数でランダムに生成しているため、元が同じ地図でも同じデザインの結晶はありません。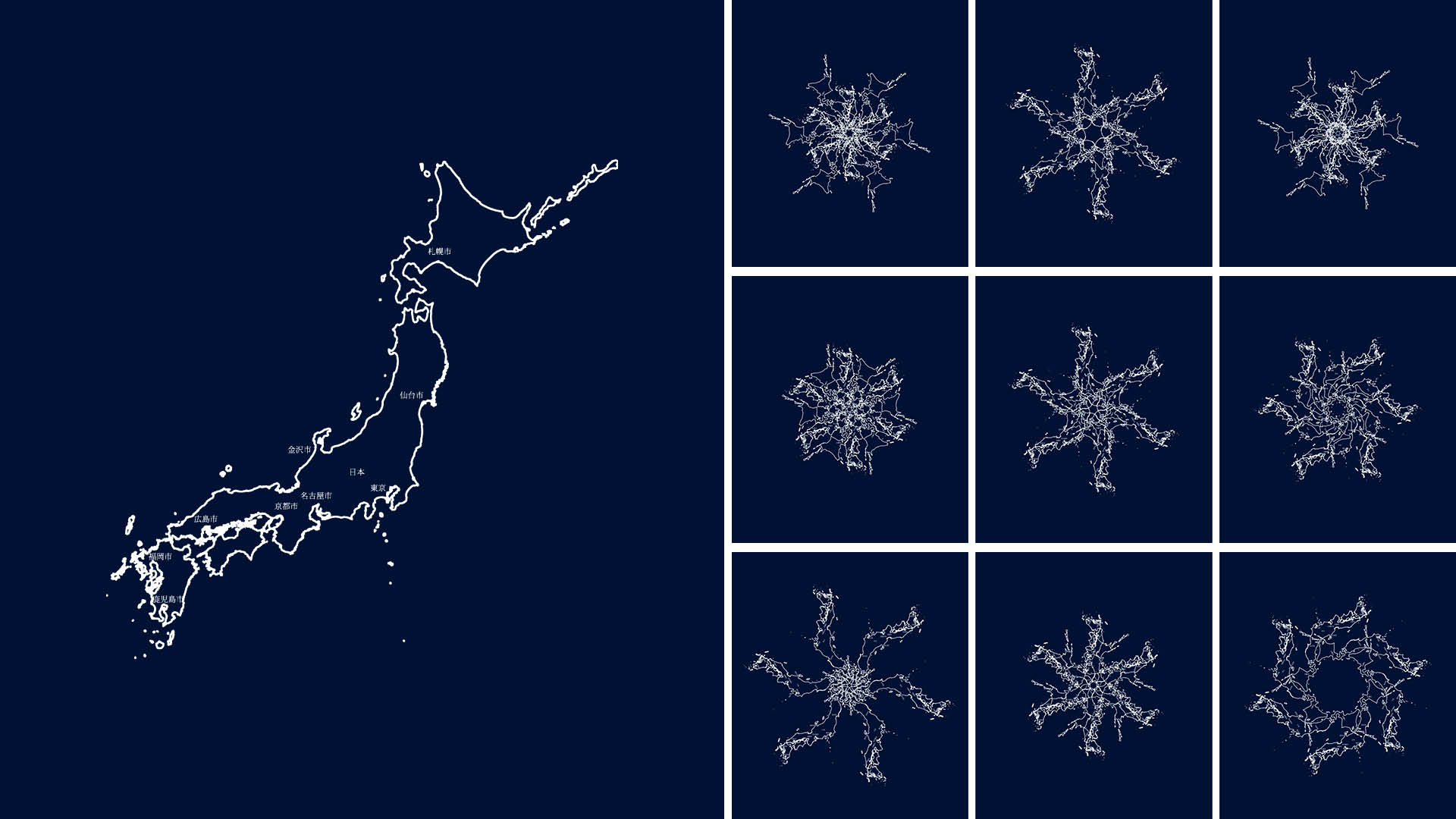 #01 Japan|日本
Population: 126,440,000 (2018 estimate)Area: 377,973 km2 / 
Currency: JPY / Time zone: UTC+9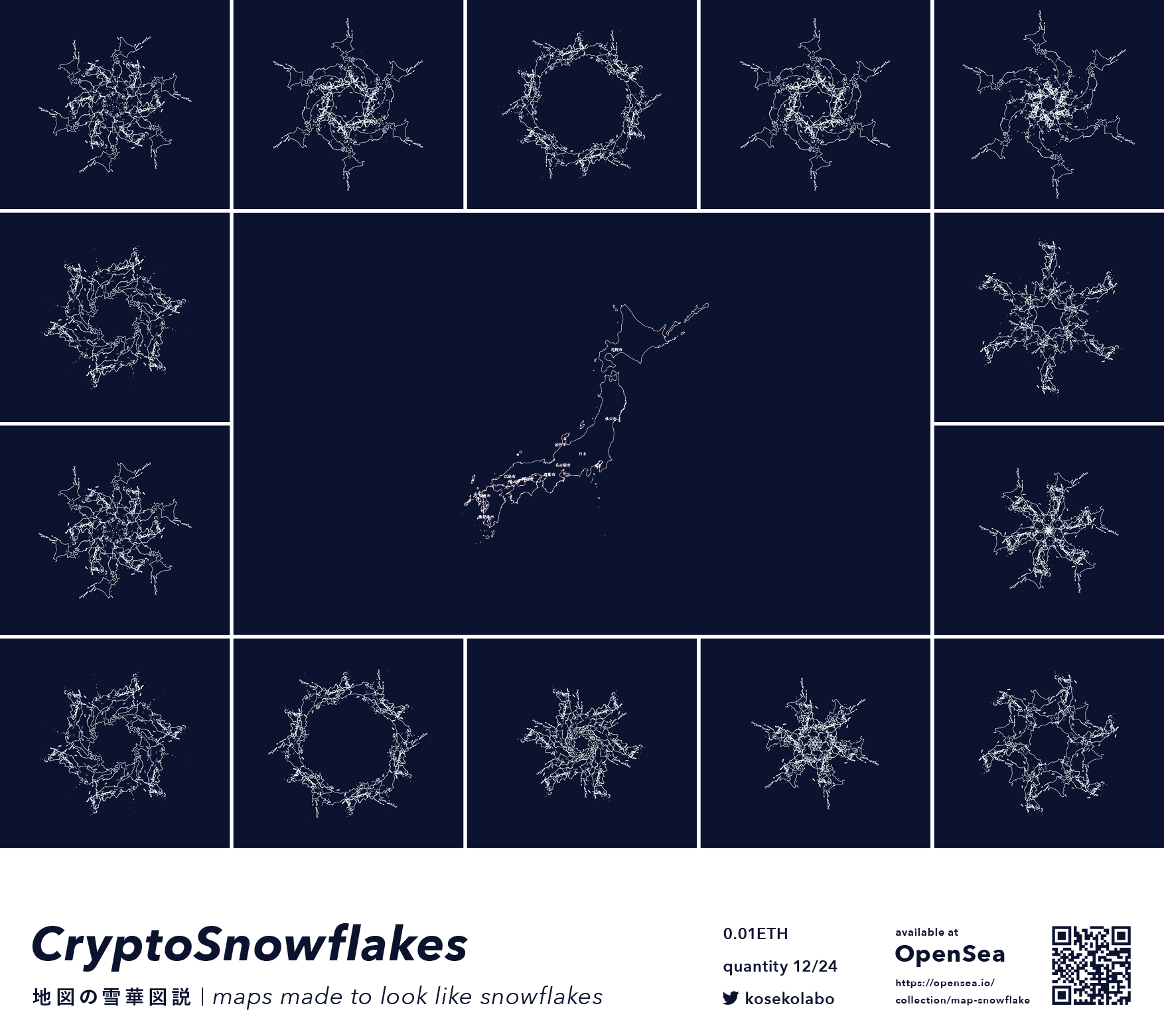 #∞ Pepe|Pepe the frog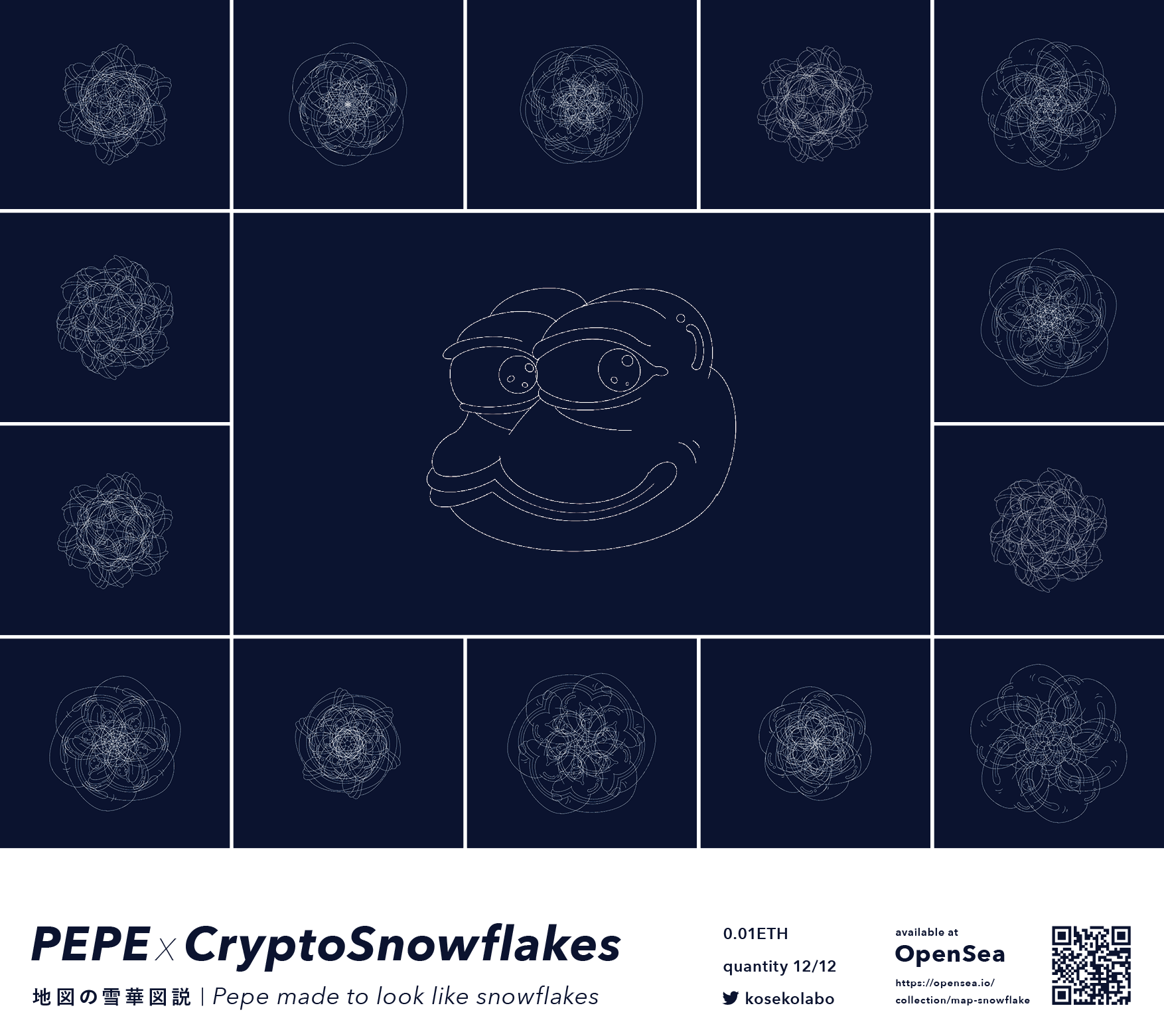 Background
This artwork is based on my art book "MimeticMaps3" published in March 2019. Also I create a original program"Snowflakes Generator" to generative the maps to snowflakes. With the help of this new program, more incredible snowflakes come here.
制作の背景:本作は2019年3月に私が発行したアートブック「MimeticMaps3」がベースになっています。当時はgenerativeではなく、illustratorで回転させてつくりました。コンピューターの力を借りれば、自身が作れない結晶が生まれます。そのため、Snowflakes Generatorを開発しました。